The Painter's Game
I've had the great pleasure to collaborate with another painter, my friend Drevis Hager. It's a sort of game we decided to play for my exhibit at Gallery 333.
Drevis Hager is an excellent landscape painter who I have had the pleasure to know for only a few years. But in that time we have connected over painting and regularly text each other while in the studio. We share our in-progress works with each other and ask questions about what is and is not working. It has been a very fruitful relationship and one day we decided to do something together. So, we created what we call The Painter's Game.
In actuality, we haven't created anything new. Artists have been doing some version of this since the beginning, but it is new to us. So we claimed it and titled it. Here is a video with a short description of our The Painter's Game:

This is our version of The Painter's Game. I created a painting and handed it to Drevis. Drevis created a painting based on the painting by me. He handed his painting to me and I made another painting based his. And on it goes until, in this instance, there are five paintings.Here is a summary of the paintings we created with accompanying videos of why we chose to paint what we painted:
The first painting, by Mark, is on a small 12" x 12" panel and titled Tomorrow Morning.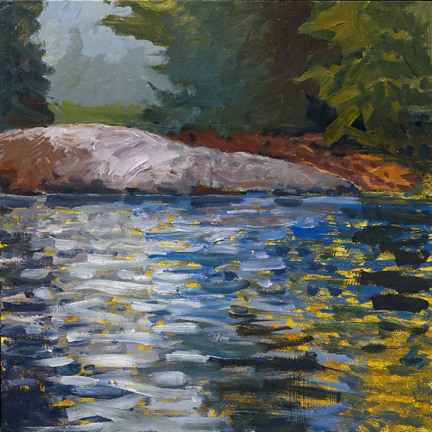 The second painting, by Drevis is on a 12" x 24" panel and is titled Still Morning.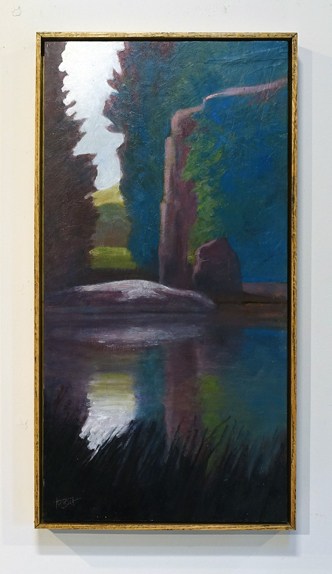 The third painting, by Mark, is on a 12" x 24" panel and is titled Open Air.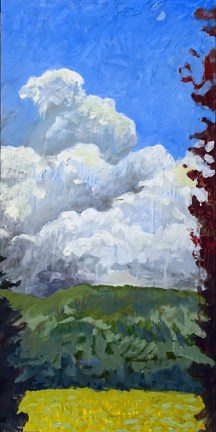 The fourth painting, by Drevis, is on a 24" x 24" linen canvas titled Sunflower Field.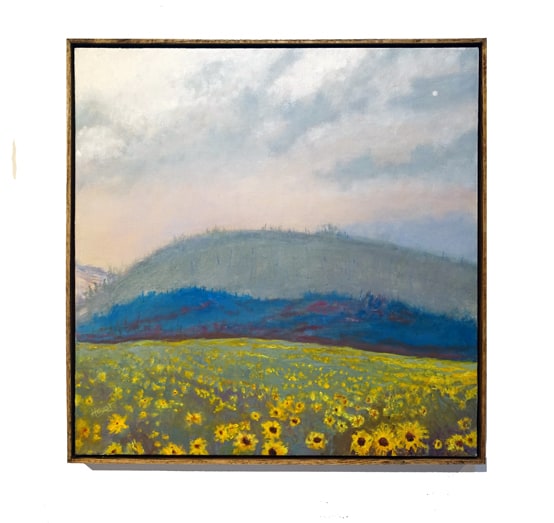 The Fifth and final painting, by Mark, is on a 24" x 24" linen canvas and is titled Sunflower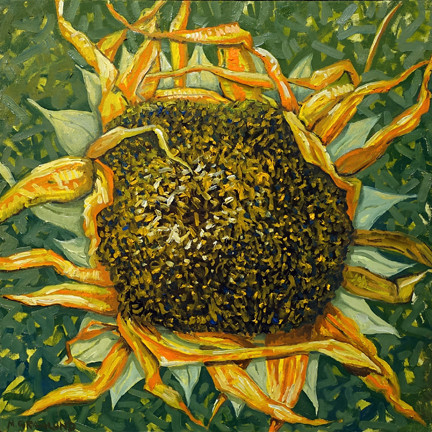 And here is a final video of Drevis and I talking about the whole project.
Why Collaborate?
I have always been an artist that looks to collaborate with others. From my time at Como Zoo and Conservatory where I collaborated with many artists on public art works and programs, to my time creating award-winning displays for Art in Bloom and the Flint Hills International Children's Festival, to working with 16 other Twin Cities artists to illustrate my short stories for the Book of Bartholomew, I am always looking to work with others.

Collaborating can help you step outside of your normal perspective when making art. Having your base resource and inspiration handed to you by someone else is always a challenge. It pushes you in directions you otherwise would not travel.

After two plus years of COVID-related lockdowns and isolation, it has been fun to work with other artists again. I hope to continue these projects into the future. I will soon share about another collaboration with artist Therese Buchmiller. In the meantime, check out more of Drevis' work at his website: https://drevishagerart.com/