Arizona and New Mexico Art Trip
For the end of February and the beginning of March, I traveled on an Art trip to New Mexico and Arizona. The goal was to relax and enjoy myself while visiting galleries, museums and artsy things, and visit some friends, as well as take some landscape pics for possible paintings.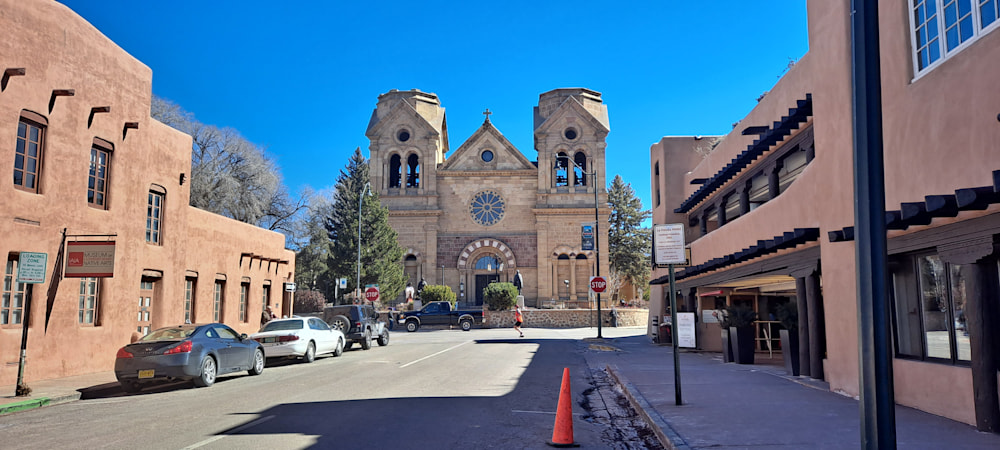 Downtown Santa Fe

The trip started in Santa Fe, home of 250 art galleries and several museums. I didn't visit them all, but I did hit Canyon Road, home to about 100 galleries. Saw a lot of really good art and even more touristy art. It is amazing to spend all day looking at galleries and know that you haven't even seen a third of what is available. I also visited a very interesting exhibit at the Museum of Contemporary Native Arts about the testing of nuclear bombs and its impact on Native communities around the world. Beautiful and powerful work.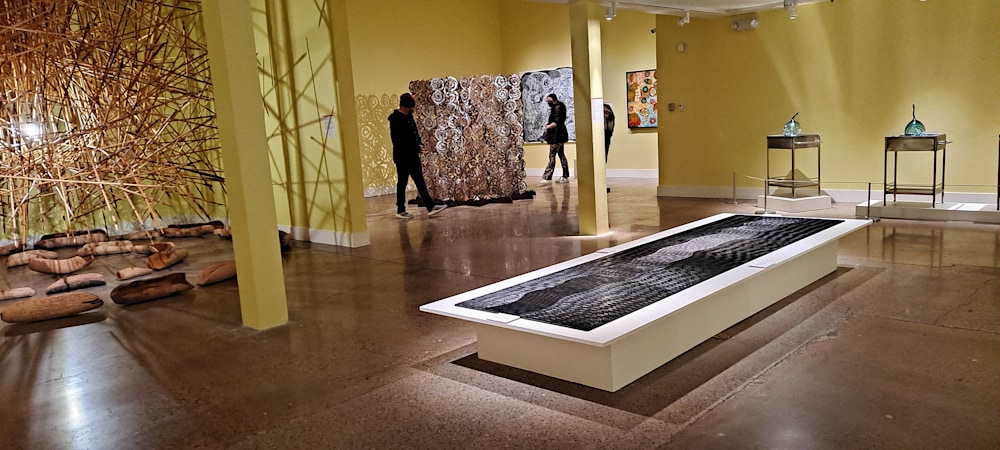 Museum of Contemporary Native Arts

One of my days in Santa Fe I went up to Taos and the Rio Grande Gorge. The gorge was amazing! Definitely worth a painting trip in the future. Steep cliffs, a lazy shallow river, ducks, birds, grasses,... it was really beautiful. Taos is a small town with a bit of art. I liked the vibe better than Santa Fe. I stopped in to the Angie Coleman Studio and had a long talk with the printmaker. She makes beautiful woodblock prints of local landscapes – very well crafted. We discussed the local art scene for awhile. The space is her gallery and studio. Stop in and see her work - and see her working.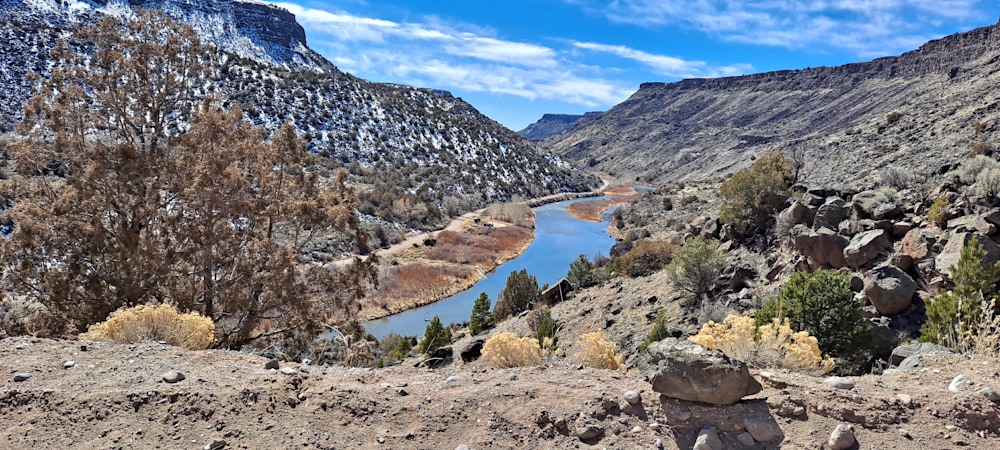 Rio Grande Gorge
Another night, while staying in Santa Fe, I went to an art opening in Albuquerque with Robyne Robinson, formally of the Twin Cities. We went to Eric Romero Art's opening at Lapis Room. We enjoyed his paintings, his spoken word performance, wonderfully festive hors douevre's and a Mariachi band. Very fun night.


Another experience in Santa Fe was Meow Wolf, an artist created interactive experience space. Each room was different and unique, with interactive puzzles, displays and lots of places to sit and get lost in everything around you. Hidden doors and bizarre portals to different places throughout. Amazing fun and a tribute to how artists can engage people – as opposed to these virtual art experiences like the Van Gogh exhibit in Minneapolis.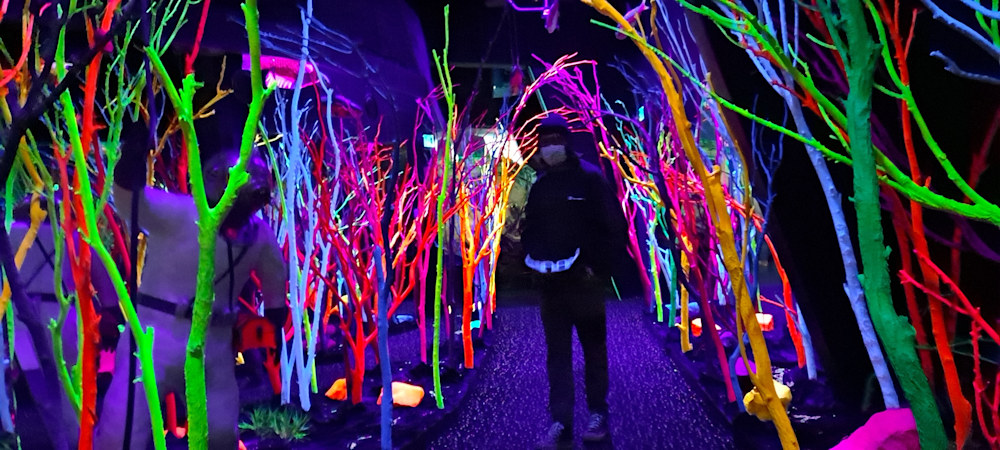 Meow Wolf
After Santa Fe I had what was the highlight of my trip – a mule ride to the bottom of the Grand Canyon. What an amazing, and sometimes terrifying, adventure. My mule was named Cholla (Cho-ya). She was a nice smaller mule who took great care in getting me down and up the canyon while trying to take a bite of grass or bush as she passed them by. We stayed overnight at the bottom at Phantom Ranch. The buildings are strewn along the Bright Angel Creek that feeds into the Colorado Rover. I spent some time plein air painting while sitting on a rock in the middle of Bright Angel Creek. It was heavenly, except sitting on a rock after sitting on a mule for five hours was not ideal. I would enjoy taking another trip just to paint the canyon and visit Cholla, again. I am planning on writing a longer article about this experience.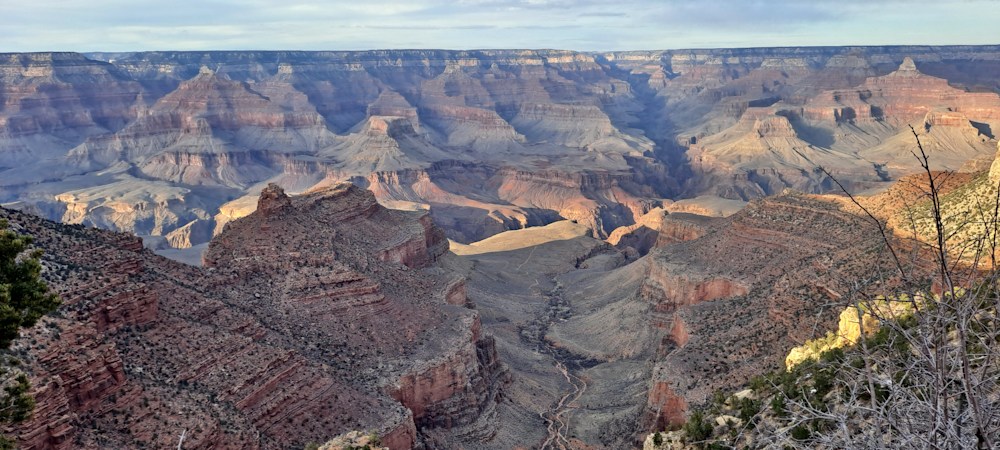 Grand Canyon, South Rim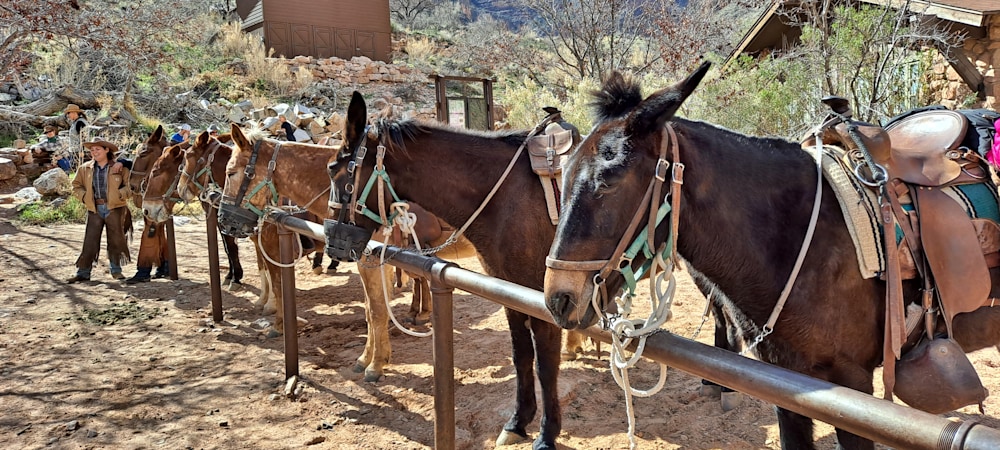 The mules, Cholla is third from the end.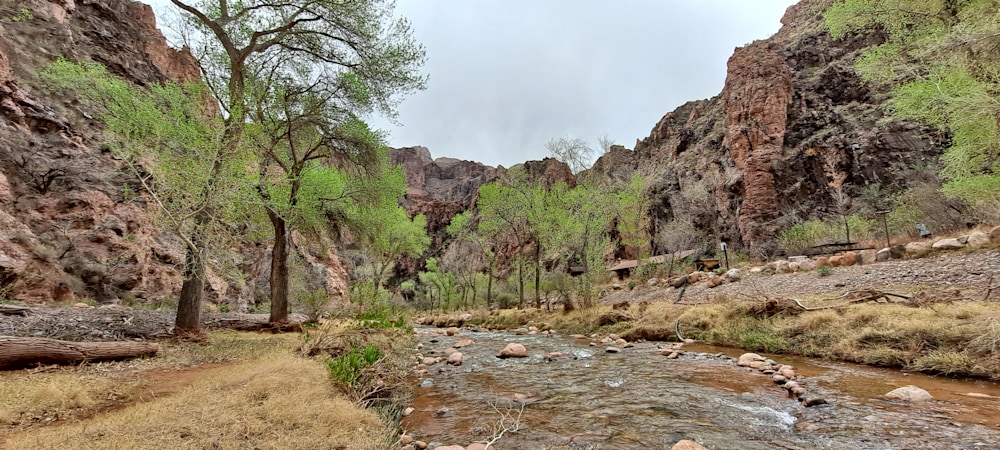 Bright Angel Creek

Then to Sedona. This trip just doesn't stop! I drove thru 2 snow storms and two hailstorm to get to Sedona and then spent a pleasant three days hiking. The higher elevation made my hikes a bit shorter than I would have liked, but the scenery is so amazing I didn't mind. I visited two of the four energy vortex sites in the area. What impressed me most in Sedona was the amount of song birds and how their songs would be louder than the activity on the main road, which was not far away. The massage I had at NAMTI Spa was almost life-changing. I highly recommend one if you ever visit Sedona. I would also love to revisit just to paint the landscape here.


Then I was off to Tucson and my friend Jeanie Kelly. We visited Tubac, an artist community with galleries about an hour from Tucson. We visited Tubac one day and found out that the next day there were open studios in Tubac and other nearby towns. In Tubac, the first gallery we entered, The Red Door Gallery, we ran into someone else from Minnesota. Kate and Jeanie ended up talking about who lived on what corner in Rainier, MN. What a small world. We visited more galleries and enjoyed the best chicken enchiladas I have ever had, at Elvira's restaurant. The next day we visited a bunch of artists in their home studios in Green Valley and Tubac. It was very enjoyable to talk with artists and find out what the artist's life in southern Arizona is like. I also was checking out how I could possibly visit again next winter to do some painting.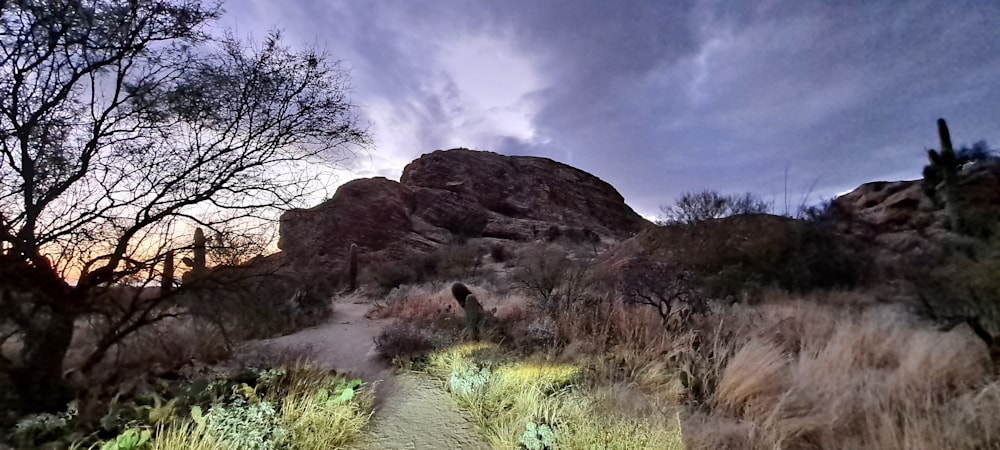 Saguaro National Park at Sunset
It was a full four days in Tucson as we also visited Saguaro National Park, Tohono Chul Park and old downtown Tucson. Of course, we traveled to a few of these places with Jeanie's dog, Lacey. It was nice to hang with Lacey and get to know her after losing my dog last summer.
That was my whirlwind art trip this last month. Lots of fun memories and potential future opportunities to go paint.